See What We`re Learning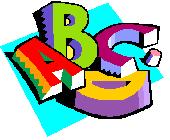 We will continue to work on shapes next week as well as recognizing and writing names. We have started our curriculum, Opening the World of Learning. Unit 1 is about Families. Our stories and center activities will revolve around this topic. Other skills for unit 1 include rhyming words and listening for beginning sounds. We are continuing to work on following rules, routines, listening and following directions.
*Remember to check your child's folder each day and remove their papers.